Membership Details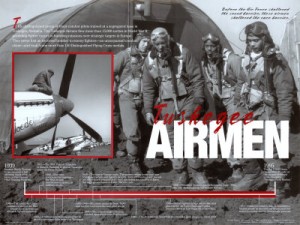 Our mission is to inspire and motivate young men and women toward endeavors in aviation and aerospace careers. This process begins with mentoring and fostering recognition of the importance of education at all grade levels in the current environment of changing and advancing information and technology.
General membership meetings of the Heart of Carolina Chapter (HOCC), Tuskegee Airmen, Inc. are held at 11:00 a.m. on the first Saturday of each month at the North Carolina Aviation – DOT Building, Raleigh Durham International Airport, Research Triangle, NC. We welcome your support and participation, and encourage you to attend one of our meetings before officially joining our efforts.
We also encourage each member to take an active role in the governance of the organization. To that end, we urge you to join a committee and actively participate in the continued success of the organization. The key committees are:
Youth Programs
Finance
Fund Raising
Membership
Sponsorship
If you share our goals and are located near the Research Triangle area of North Carolina, we welcome you to join the HOCC of Tuskegee Airmen, Inc..
Annual dues are $100.00 for Regular Membership or $65.00 for active duty enlisted military personnel. TAl National Life Membership is available for $750.00, payable in a lump sum or installment payments over a 3-year period. National Life Members pay $50.00 annually for HOCC Chapter dues.
To join, please download the HOCC Chapter Membership Application Form, and send with your check or money order (payable to HOCCTAI) to:
HOCC – Tuskegee Airmen, Inc.
Attn.: HOCC Membership Committee
P.O. Box 1065
Morrisville, NC 27560-1065